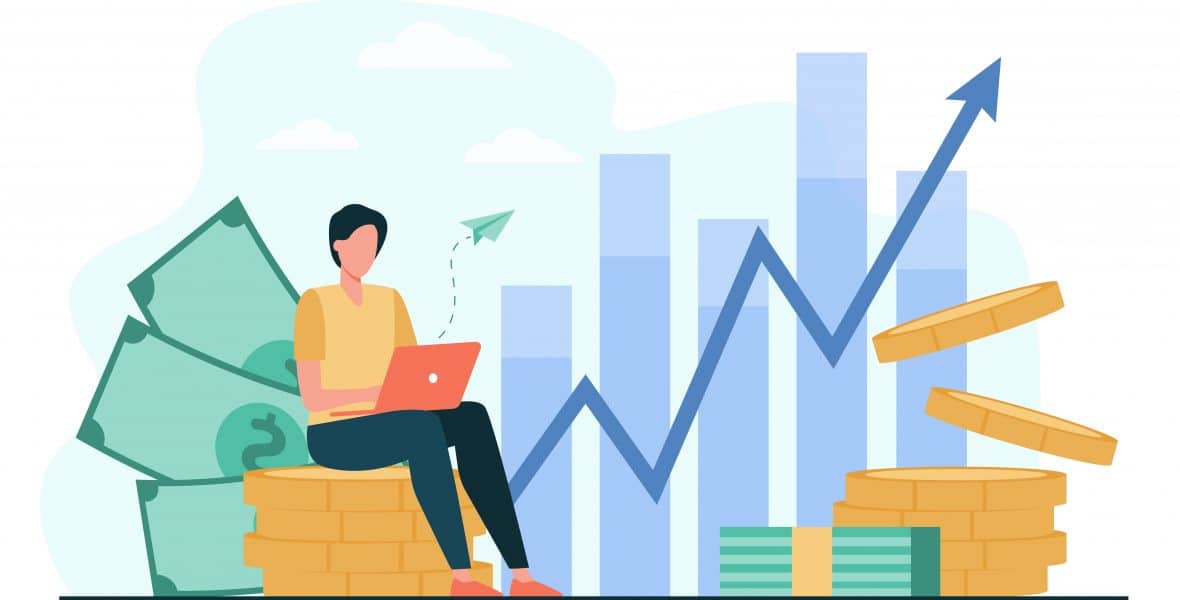 The number of conversions determines the success of your WooCommerce store. You might have reached your desired site traffic, however, unless they convert into paying customers, your efforts bringing them in are just being wasted.
In this article, we'll discuss 12 different tips to optimize the conversion rate in WooCommerce and take your store to the next level.
But first, let's understand what conversion rate is, its significance, and the various types of conversion.
What is Conversion Rate?
Simply put, a conversion rate is the percentage of your website visitors that resulted in the desired eCommerce actions. This could be making a purchase, completing a form, or providing an email address. To be considered a conversion, the appropriate step must be completed. However, in this article, we'll focus on increasing conversions on your WooCommerce product pages, which will assist convert visitors into paying customers.
Why is Conversion Rate Important?
The conversion rate is one of the metrics that have a significant impact on any online business. Given that most online stores barely convert 2% to 3% of their traffic, consider the impact a 0.5% improvement in conversion rate can have. Most online businesses may see a 20% increase in their sales!
Different Types of Conversion
A WooCommerce store's primary goal is to boost sales. However, in order to build your business, we recommend establishing secondary conversion goals such as newsletter signups or account registration.
We have outlined four types of website conversions here:
Sales
A WooCommerce website's most typical sort of conversion is a sale.
The primary conversion goal would be to persuade your visitors to make a purchase.
Attracting potential consumers, displaying products beautifully, optimizing the sales page, establishing a straightforward checkout page, and offering numerous payment methods are all required for this conversion.
Clicking a Button
The idea behind clicking a button can be a conversion or a conversion process. Clicking any random button on your website will not help increase your conversion rate. It is activities such as pressing the checkout button, downloading a guide, subscribing to a newsletter, and others. That is why it is critical to have a website with an effective funnel that guides your visitors to the end of the funnel – the conversion.
Lead Generation
If your WooCommerce business is more focused on offering services than products, generating leads becomes critical.
When you generate a lead, you may utilize conversion methods to persuade them to become paying customers.
Surveys, questionnaires, and other engaging tactics are popular methods to generate leads.
Email Submission
One of the most effective methods of digital marketing is email marketing. It is beneficial to nearly all websites, including online businesses.
To conduct successful email marketing, you must first create your email list. This can be accomplished by improving your email submission on the site as a popup or in an appropriate location where visitors can submit it to you.
15 Tips to Boost Conversions in WooCommerce
Tackle Cart Abandonment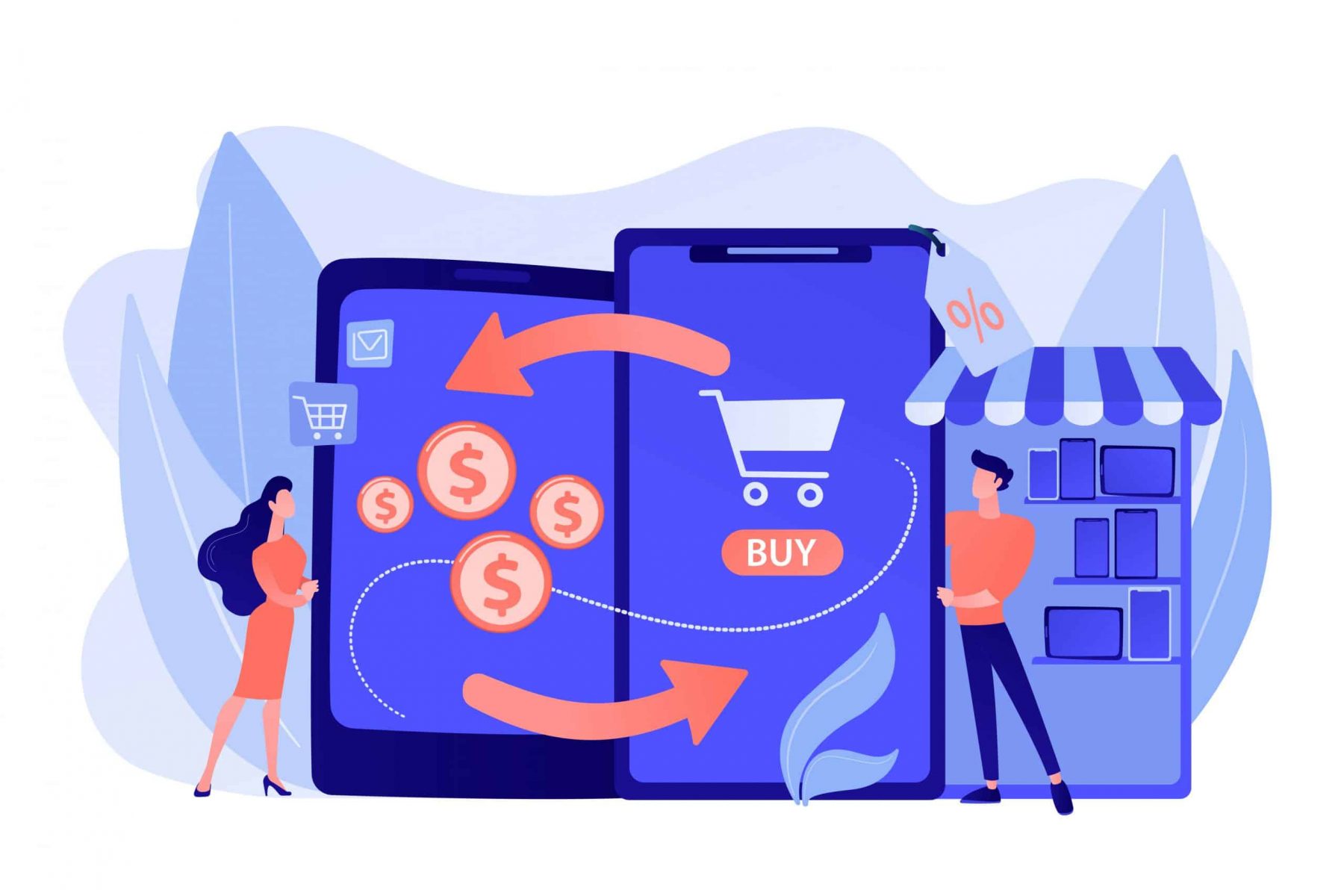 The average eCommerce site has a conversion rate of 2% to 3% because of cart abandonment.
A customer may abandon their cart for a variety of reasons.
The primary reasons include:
Competitor sites offering better prices.
High shipping costs.
The buying process is too complicated.
The website is slow.
There are not enough payment options.
If you can manage to reduce this dropout rate, you will see an increase in your conversion rate. So, how can you re-engage customers who have abandoned their carts? With a little tweaking, perseverance, and smart marketing methods, you will be successful in turning abandoned carts into converting clients.
By using the Floating Cart for WooCommerce plugin, there will be a cart icon with an item count that will be visible on all pages, as well as a sliding cart that will be triggered when the visitor decides to purchase an item. Furthermore, you can even enable the full checkout form within the Floating Cart plugin, allowing customers to place orders directly without having to navigate to another page.
Alternatively, you can click here to read about 4 WooCommerce Plugins that will drastically boost your conversion rates.
Social Proof
Seeing how real customers felt about the experience and hearing their opinion about your products, quality, and customer service is extremely powerful.
According to statistics, customers believe social proof 12 times more than product descriptions.
Here are a few things you can do to boost your website's social proof:
Photos and testimonials.
Social media shares.
Purchase count.
Reviews and ratings.
These are just a few of the many effective strategies for fostering trust in customers.
3. Improve the Website's UI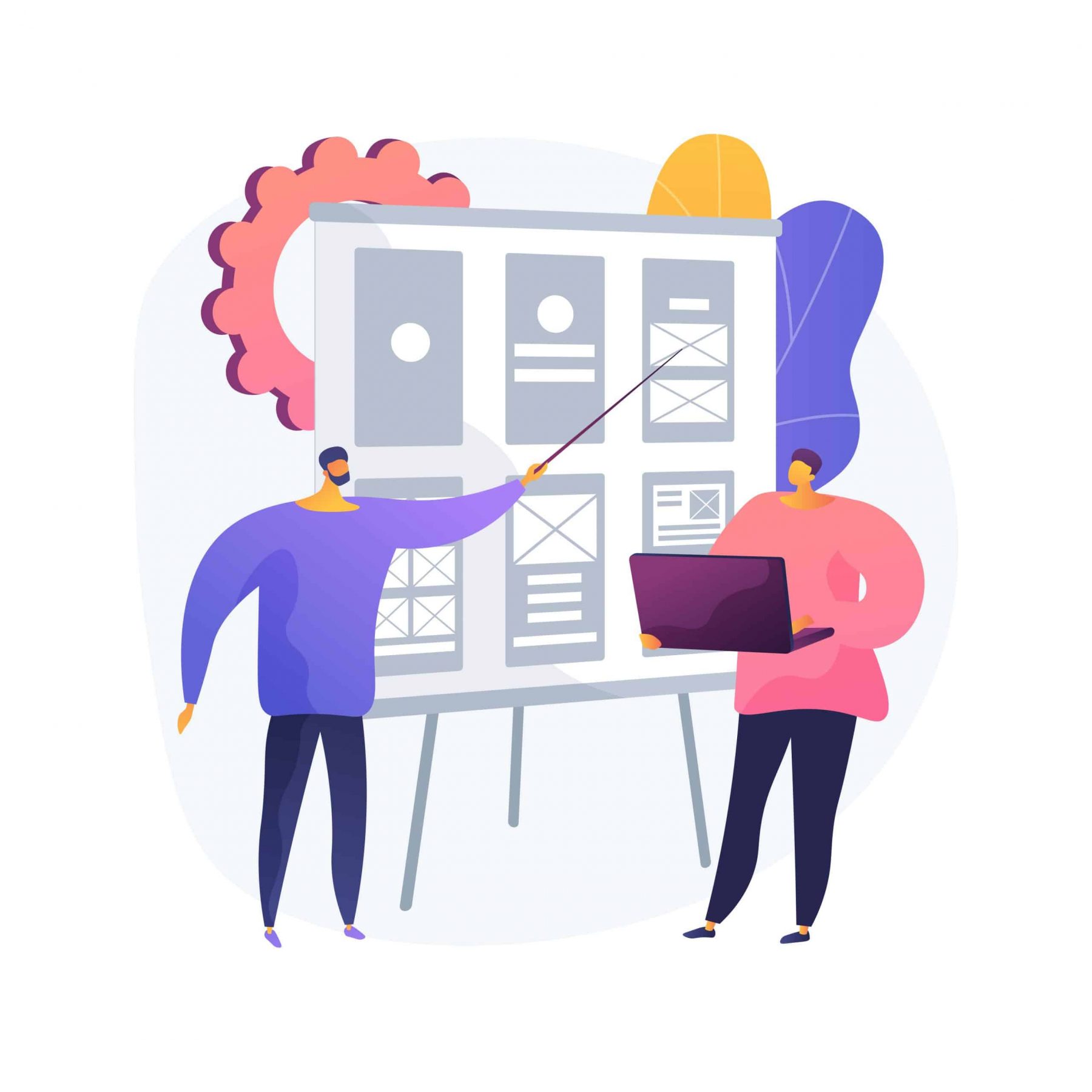 As the owner of a WooCommerce business, it is your job to make it easy for visitors to find products and purchase from your website. The simpler you make this process; the more individuals will become buying customers.
Consider the following to make the process as simple as possible for customers:
Remove the sidebar.
Include headings and subheadings.
Fast-loading product images.
Create beautiful designs that are appealing to customers.
List product features and benefits.
Minimize everything that may potentially distract your customer from your website. You can achieve this by keeping everything on your website easy to understand so that customers can find what they need without any distractions.
Add a Search Function
A search bar can help you increase conversions. Only 15% of visitors will use the search bar on average, yet they generate around 45% of income. This also addresses the problem of consumers finding it difficult to navigate your website. With a search bar, visitors can type exactly what they are searching for and complete their transaction faster.
Free Shipping
When it comes to eCommerce, free shipping is really important. Customers dislike paying more than the product's price for shipping, moreover, offering free shipping makes customers feel like they are receiving a good bargain. Therefore, charging for shipping is actually a conversion killer.
6. Use High-Quality Product Images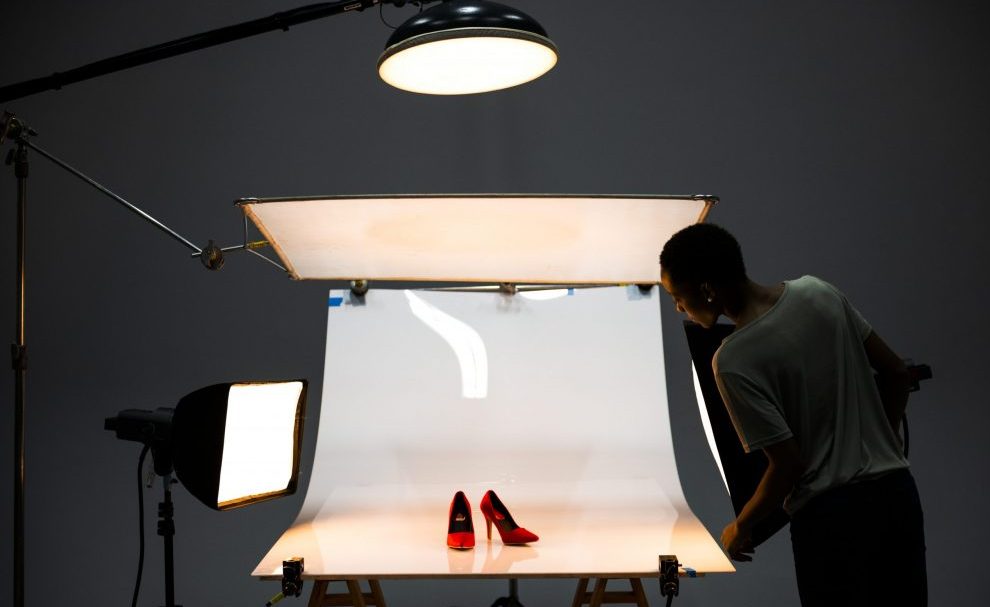 The thing that is most crucial for an eCommerce website to boost sales is Product Images. Since there is no actual physical contact during the online buying process, an online shop relies significantly on product images as a point of reference for potential customers.
Here are some easy ways you can improve the product images and overall visual content strategy on your eCommerce website:
High-resolution images: Customers who are presented with high-quality product images are more likely to convert into actual purchases than those who see low-resolution images. From a customer's perspective, low-resolution images prevent them from being able to examine the product and make your business seem untrustworthy.
Zoom feature: Customers are more likely to buy a product online if the website offers product zoom functionality.
360° Product View: With 360° product view, customers may be able to view the product from various angles. Online stores saw a 6% increase in sales for products with 360° images over those with static images only.
Product Description
Product descriptions are important in sales for two reasons. It not only provides the customer with a comprehensive review of the product that is convincing enough to persuade them to buy, but it also works for on-page SEO!
It is ideal to have two descriptions; one for a concise version and another for a more detailed version. More specifically, the detailed version should cover everything about the product so that the customer has no questions regarding the product. However, if the questions of consumers are not answered with detailed descriptions, the website's conversion rate will suffer.
8. Simplify the Checkout Process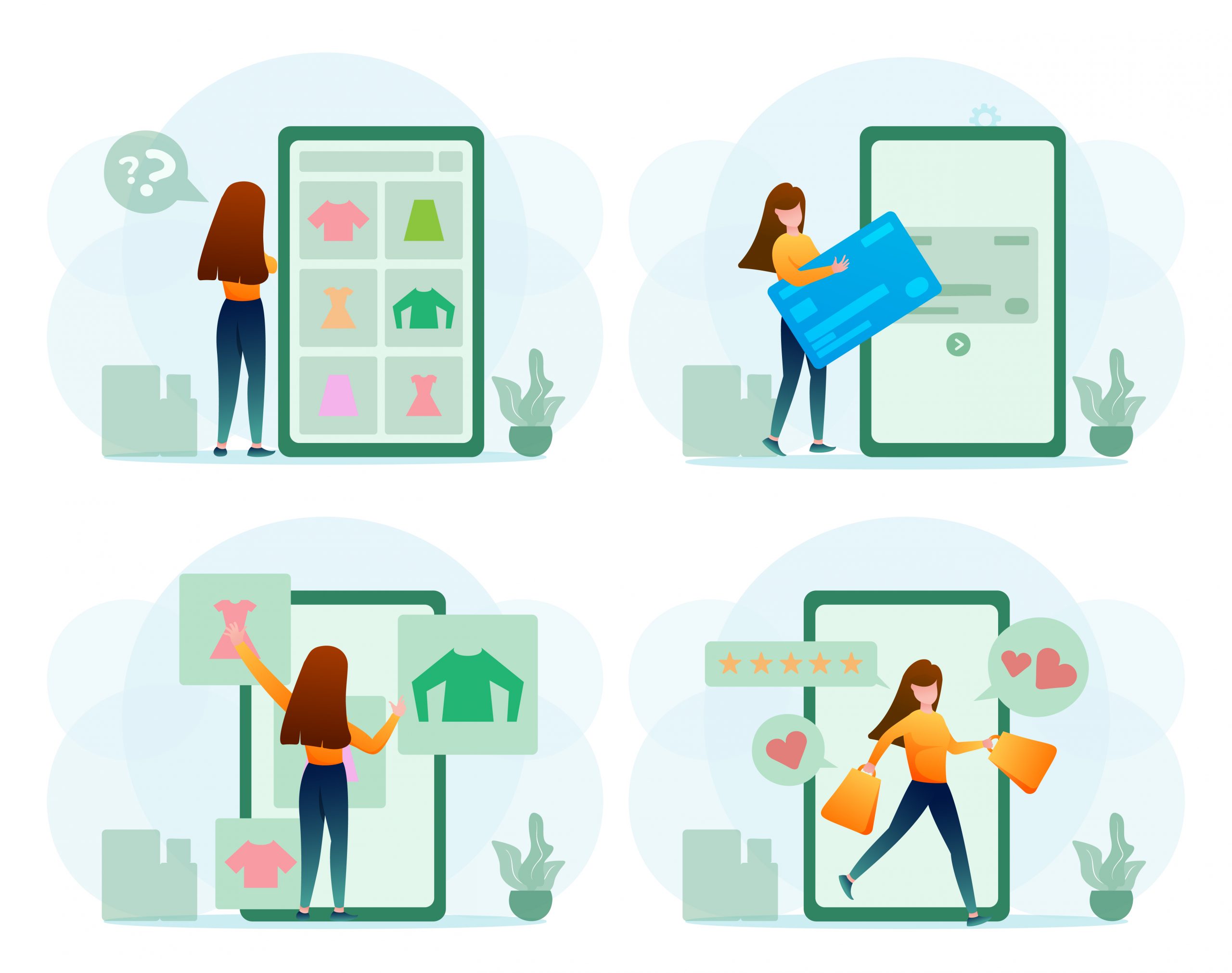 A checkout process on a WooCommerce store is a path that visitors take until they reach the last step of payment. Upon observation, the shorter the checkout process, the more likely a visitor will end up buying a product.
WooCommerce supports one-page and guest checkouts, so customers don't have to fill out multiple pages of information every time they are purchasing an item from your website. Let customers use guest checkouts using existing social network accounts, such as Facebook. For a simple checkout process, there should be no more than three to five pages to complete the checkout, although this could vary depending on the product as well.
Improve your Website's Performance
It is critical that WooCommerce store owners understand the impact website performance has on visitors. Even if your website has a high click-through rate, it will not produce the intended results if the website is slow. Thus, page load speed and mobile responsiveness are all important elements of website performance.
You'll know from your own online shopping experience how aggravating it can be when a page takes more than a few seconds to load or is difficult to navigate. Keep that experience in mind while thinking about how to manage your store.
Add Multiple Payment Options
If you don't let your customers have the choice to pay how they want to, you're only increasing your cart abandonment rate. On your eCommerce store, you should try to offer as many payment options as you can.
Your website should accept Apple Pay/Samsung Pay since they make online shopping more convenient for customers. If you don't accept your customer's primary payment method, you will not be able to increase your conversion rate in any case.
Safety Badges
It is critical to demonstrate that your website is secure. Because you must quickly acquire your customer's trust in order for them to be willing to provide information such as credit card details on your website. Nobody wants to shop from a website that does not appear to be trustworthy.
Website owners should install SSL during checkout. Furthermore, you should also add small images of credit cards accepted by the website, as well as display trust badges to make your website look more trustworthy and boost your conversion rate.
Add a Live Chat Feature
Your visitors may have questions before purchasing the product, but will they be able to contact you?
A live chat is the easiest way to address your customers' questions in a WooCommerce store. It enables you to respond rapidly, answer questions, and even generate leads.
Conclusion
By optimizing your product pages, you are increasing the likelihood that your product page will accomplish what it is supposed to do: convert. There are numerous methods for increasing your product page conversion rate, but the main idea is to provide a pleasant online shopping experience.
In this article, we discussed what conversion rate is, its significance, and 12 tips for increasing conversions for your WooCommerce store. The tips mentioned in this article are widely accepted by many WooCommerce stores.