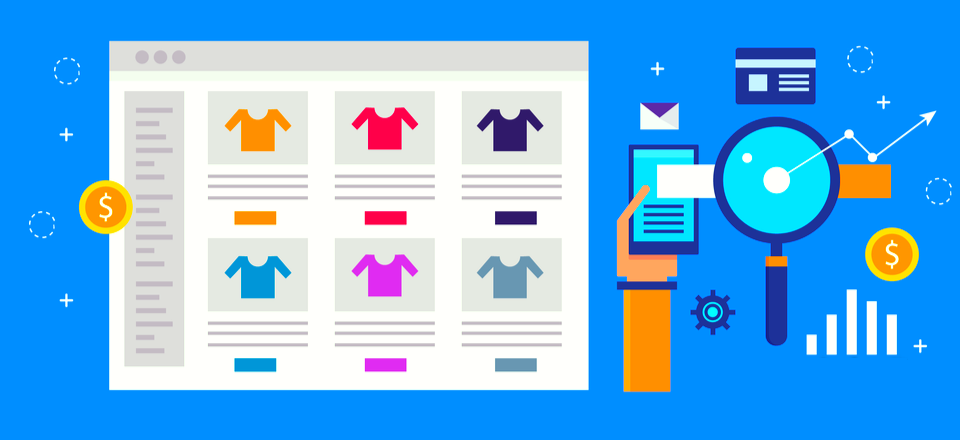 With over 2 million powered websites, WooCommerce is now the top leader in the eCommerce platform industry. Its customization and scalability made it a tempting option for online stores.
But what makes WooCommerce extra powerful is its plugin integration capabilities that add essential features to successfully scale up your online store. The most important thing that an online store needs is to have the proper tools to transform web visitors into paying customers, and that requires more than simply adding products to your store and marketing them.
Having the proper tools to transform web visitors into paying customers requires more than simply adding products to your store and marketing them.
Regardless of the effort you put into creating ad campaigns, marketing products on social media or crafting blog posts emphasizing the greatness of your products, these are not going to skyrocket your conversion rates on their own. You also need to ensure that your visitors find it easy, not only to add products to the cart but to actually checkout and finalize the sale!
Fortunately for you, WooCommerce helps you turn this dream into a reality by supporting lots of useful plugins specifically designed to nudge clients toward finally making the purchase.
There are thousands of these extension plugins to choose from, however, the following premium plugins are a must if you want to keep your sales soaring in 2020.
Bottom line, you won't need to increase traffic to make more money. These plugins will allow you to generate more sales from the web traffic you already have.
Have you ever found yourself in a situation where site visitors are adding your products to the cart, but then leave your store without finalizing their purchase? You come so close to securing a sale, but then POOF! The visitors bounce from your site?
If this scenario sounds familiar, I have some good news for you. Adding a product to the cart is a good thing even if the visitors did not convert yet, you have won half the battle because they are interested in what you are offering.
With a little tinkering to your online store, a little perseverance, and smart marketing tactics, you will be able to transform those abandoned carts into converting clients.
With that empowerment in mind, I present to you the perfect solution that will improve customer buying experience and encourage your clients to click the "checkout" button.
With Woo Floating Cart, not only you'll make your site more interactive, a cart icon with item count will always be visible on all pages and a sliding cart will be triggered when your site visitors decide to purchase an item.
The cart displays the items with the total and a checkout button in order to make the purchase decision easier for your client. You can also enable the full checkout form within the floating cart which will let customers place orders directly without having to load a new page.
Here is yet another versatile WooCommerce plugin you cannot afford to miss on your WordPress site. Woo Quick View is an interactive product quick view plugin for WooCommerce that grants your site users quick access to main product information with smooth animation. Compared to other plugins, this one is the fastest among them. The quick view modal loads instantly without never ending loadings!
What this means is, it will allow users to get a quick view of your products without really opening the product page. Customers can navigate from one product to the next using the next and previous buttons. Multiple quick view modal types are available such as Morphing, Full Screen and Inline modals!
The quicker a customer can access product info, the quicker they will make up their mind about buying it, and that is exactly what we need, don't we ?
If you're running a WooCommerce store, it's obvious you want to provide the best shopping experience to your website users. The better the experience you offer your users, the more likely they are to purchase from your store.
The ability to view multiple variations of a product is very important while browsing for products. The shopping experience for customers can be enhanced by making the products look a little more appealing.
One of the ways to bring more life into products that have variable attributes, is to add the color attribute. The default variation options that come with Woocommerce don't exactly follow the best UX trends and useful design like we know is really important these days. Having a well structured site that appeals to your clientele is important since it affects your conversion rate. By installing Woo Variation Swatches plugin, your customers will be able to view your variation products in different available colors and sizes in a much smoother way!
3 types of swatches are available, Color, Image and Label. Image swatches will automatically be applied for variation color attributes that contains an image. Swatches can also be enabled within the catalog page as well as any product quick view modal including Woo Quick View.
With a friendly and easy-to-use interface, you can add a default color, image or label to each attribute in the attribute management page.
Woo Variation Swatches is also fully supported by AppMaker
As a store owner, customer loyalty is important to you. Customer loyalty leads to repeat sales and, ultimately, a satisfied customer. As individuals, we enjoy the feeling of receiving "something for nothing". If I can spend on a product now and earn a discount which I can redeem at any future purchase, I'll be more inclined to make the purchase.
How do we, as store owners, incentivise customers to purchase with us again?
This incentive is a three-part operation; selling a great product or service, ensuring a pleasant purchasing experience, and rewarding customers for purchasing from your store. You already offer a great product or service and your store already offers a pleasant purchasing experience, so what about the reward?
Woo Points & Rewards plugin for WooCommerce enables your store to offer loyalty points for purchases or for certain other actions taken by your customers on your online store (such as signing up for an account, reviewing a product or when it's your customer's birthday). You decide how many points are awarded for each Dollar (or other unit of currency) spent, and how many units of currency each point converts into when redeemed.
Your customers can view their points history on their My Account screen, as well, for easy access and for planning how they can use their points for their next big purchase with your store. If this does not increase your sales, I am not sure what will!
---
It's time to ensure that most visitors to your store do not leave without buying anything, and these four plugins will surely help you attain just that.