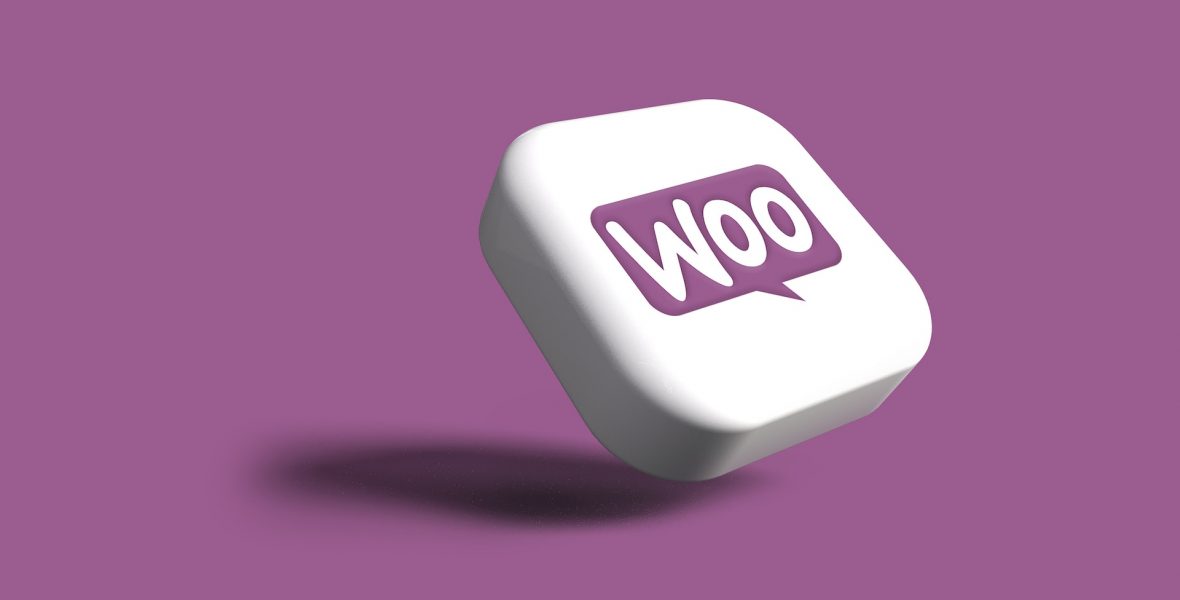 Selling online can be a great way to earn extra income or make a full-time living. This is particularly true if you're selling digital downloads since there are no inventory or shipping costs. However, to be successful, you need to have a great-looking website.
That's why choosing a suitable WooCommerce theme is essential. The best WooCommerce theme will be easy to edit, provide a great user experience to your customers, and, most importantly, look good.
This post will discuss the importance of choosing the right WooCommerce theme. Then we'll provide a list of the best options for stores that sell digital downloads. Let's get started!
Why Choosing the Right WooCommerce Theme Is Important
There are a few reasons why choosing the right WooCommerce theme is important. Firstly, it's essential to have a theme that's easy to use, with speed and performance vital. Otherwise, customers may get frustrated and leave your online store if it is difficult to use or slow.
Poor user experience can increase bounce rates, and you'll likely lose out on potential sales. High bounce rates also harm your Search Engine Optimization (SEO) rankings, meaning your WooCommerce store will be less visible in the search results.
You'll also benefit from an attractive WooCommerce theme. If your website looks outdated or unprofessional, potential customers will be less likely to trust your brand. They may also assume that your products are of similarly poor quality.
Furthermore, WooCommerce is a highly adaptable plugin, meaning multiple extensions are available. These are often packaged with WooCommerce themes.
For example, you may seek an integrated points and rewards system or variable product attributes. If your theme doesn't come with these features, many WooCommerce plugins are available.
Finally, you need to make sure that your WooCommerce theme is responsive. This means it looks good on all devices, from desktop computers to cell phones. Otherwise, you might lose your share of the $430 billion of mobile sales.
5 Best WooCommerce Themes for Selling Digital Downloads
Now, let's look at the best WooCommerce themes for selling digital downloads. These themes are ideal for stores that offer e-books, online courses, plugins, and more!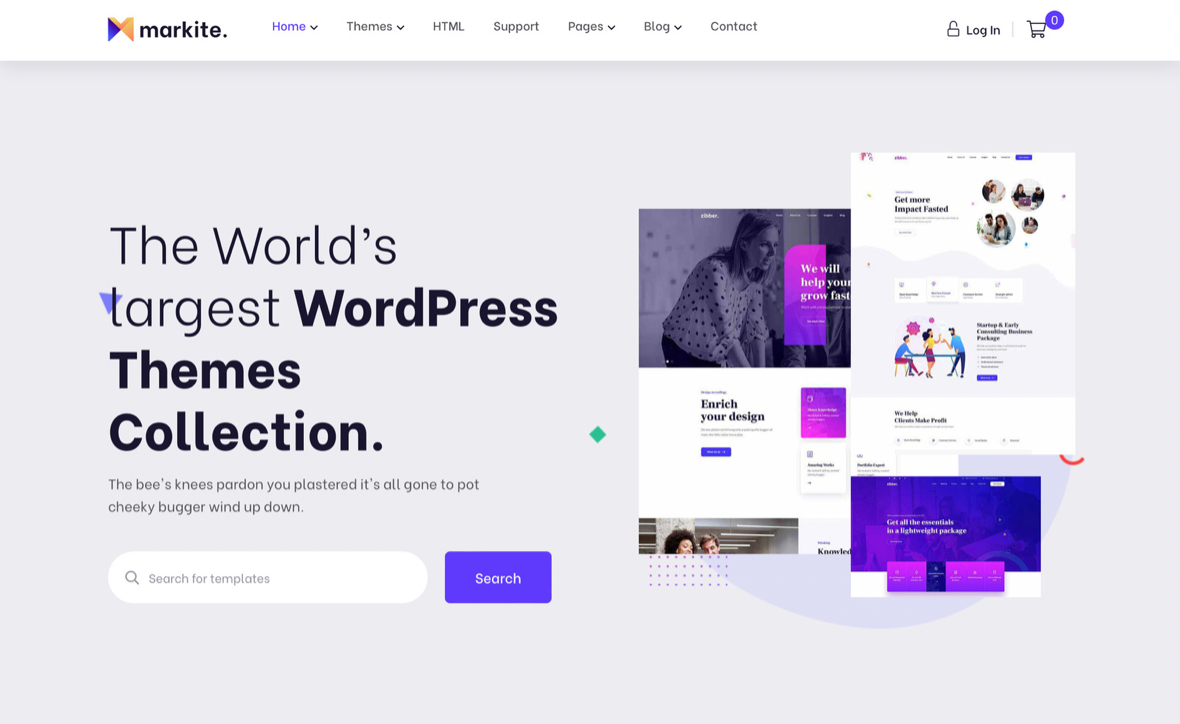 With Markite, you can easily sell digital goods such as stock photos, themes, plugins, software downloads, music files, e-books, and fonts. Plus, the theme has been developed for single and multi-vendor purposes. The Dokan Multivendor plugin enables users to post their digital items and sell them on your site.
Markite comes integrated with the Elementor page-builder plugin, enabling you to build your digital store quickly without any code. Furthermore, Markite is designed to integrate with WooCommerce, and you can set up your shop in less than a minute with a one-click demo importer. As well as a wide selection of demos, Markite comes with 40+ premium Elementor addons that you can use to enhance your digital store's design.
Pricing: A regular license for Markite costs $99.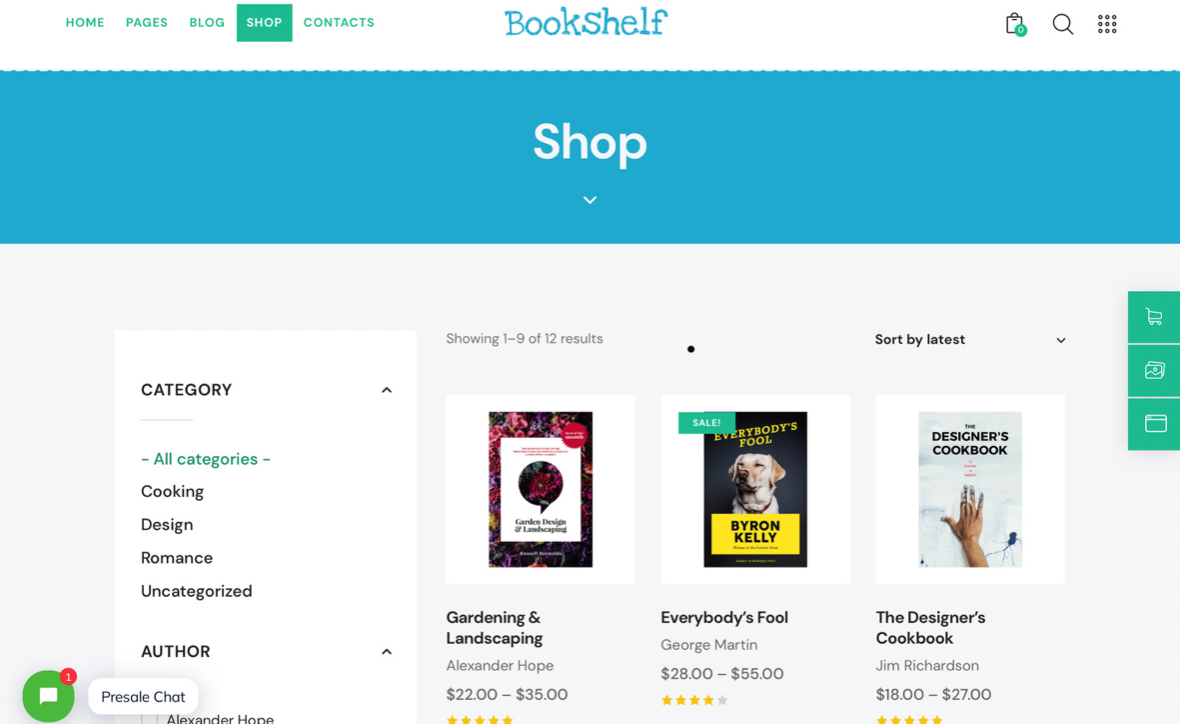 Bookshelf is a WooCommerce theme designed specifically for selling e-books and audiobooks. Moreover, while the theme is marketed toward booksellers, it's also suitable for videos, online courses, and other digital downloads.
The theme is designed to work with Elementor, which makes creating your website quick and easy. Bookshelf also has multiple blog post layouts, adaptive images, product reviews, coupon codes, tax calculations, the ability to add affiliate links, and much more.
Pricing: A regular license for Bookshelf costs $69.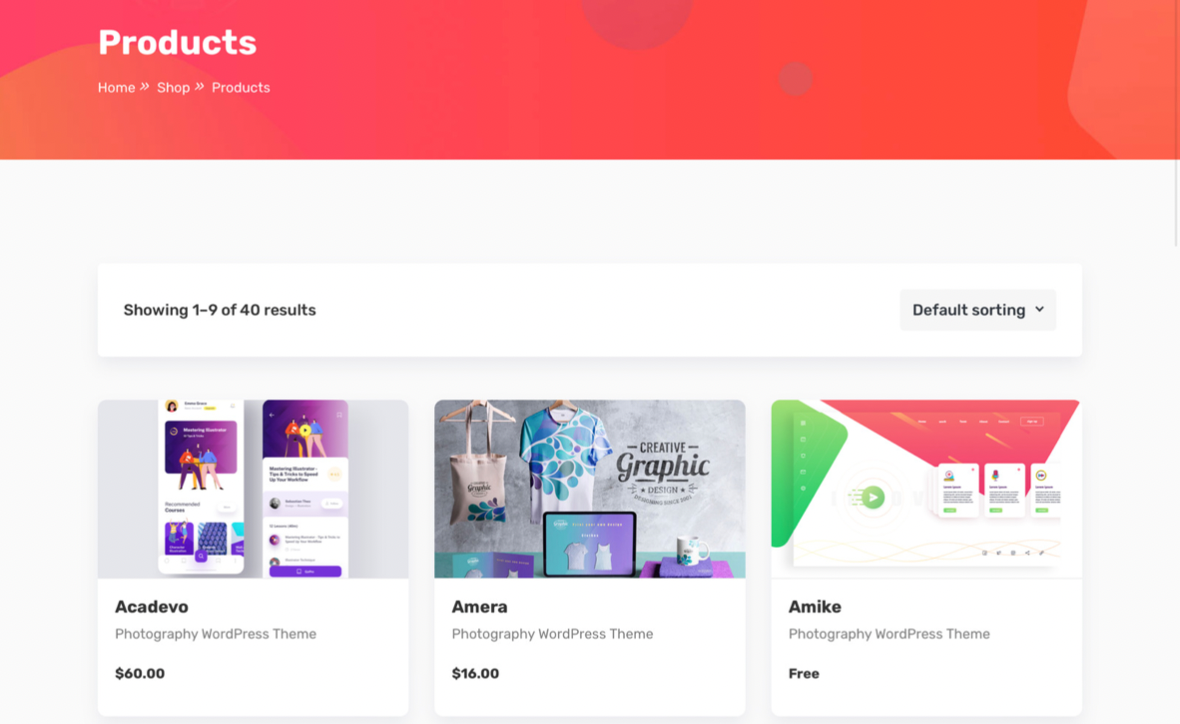 If you're looking to sell your art, music, e-books, photos, film, themes, or code, Tijarah might be for you. Tijarah is a WooCommerce theme designed to sell all manner of digital products with ease. Plus, you can use it to create a multi-vendor store.
Like Bookshelf, the theme integrates with Elementor for customizing your site without a single line of code. Other features include five stylish home page templates, one-click demo import, social link banners and footers, Google Fonts, and extensive support.
Pricing: A regular license for Tijarah costs $59.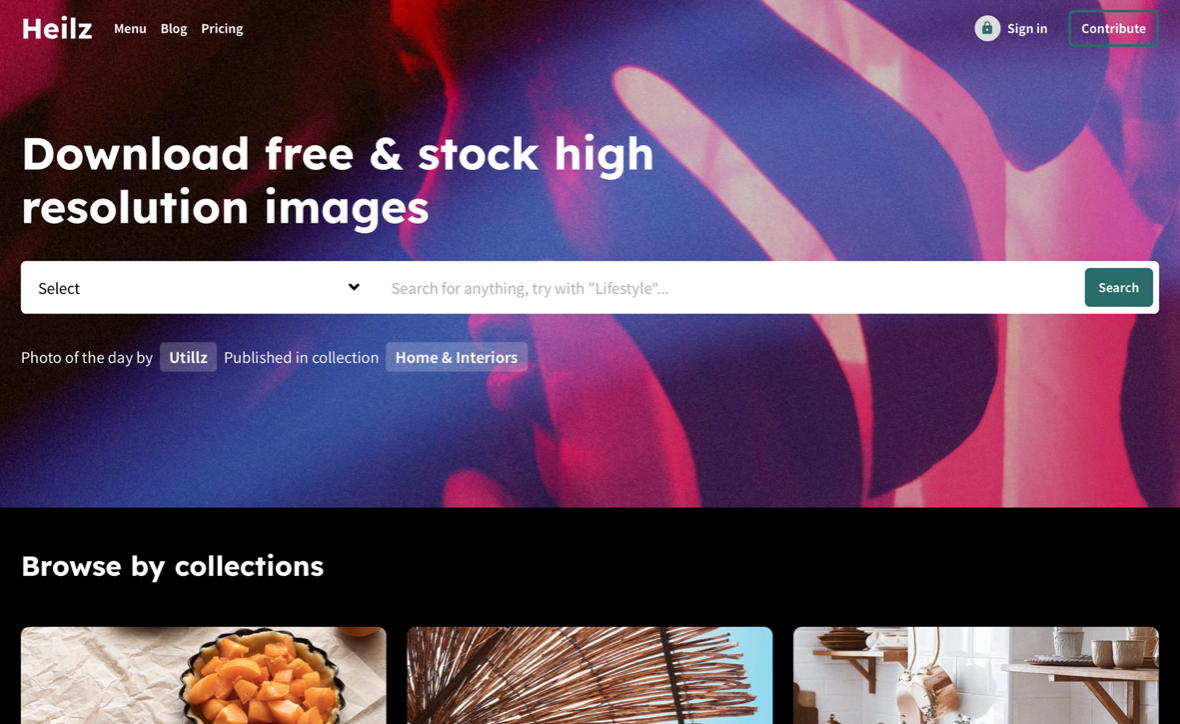 Heilz is a powerful WooCommerce theme for selling digital downloads or creating a marketplace. Although the theme supports any kind of digital files, including themes and software, it's designed specifically for stock photos, audio, and video files.
This theme integrates with WooCommerce out-of-the-box. Therefore, you can easily sell your digital downloads with multiple payment gateways, download plans, subscriptions, and other monetization methods.
Furthermore, Heilz includes integrated action modules, such as download and subscription buttons, contact forms, and shortcodes. The theme also comes with a notification system, so you'll know immediately when customers complete actions in your store.
Pricing: A regular license for Heilz costs $79.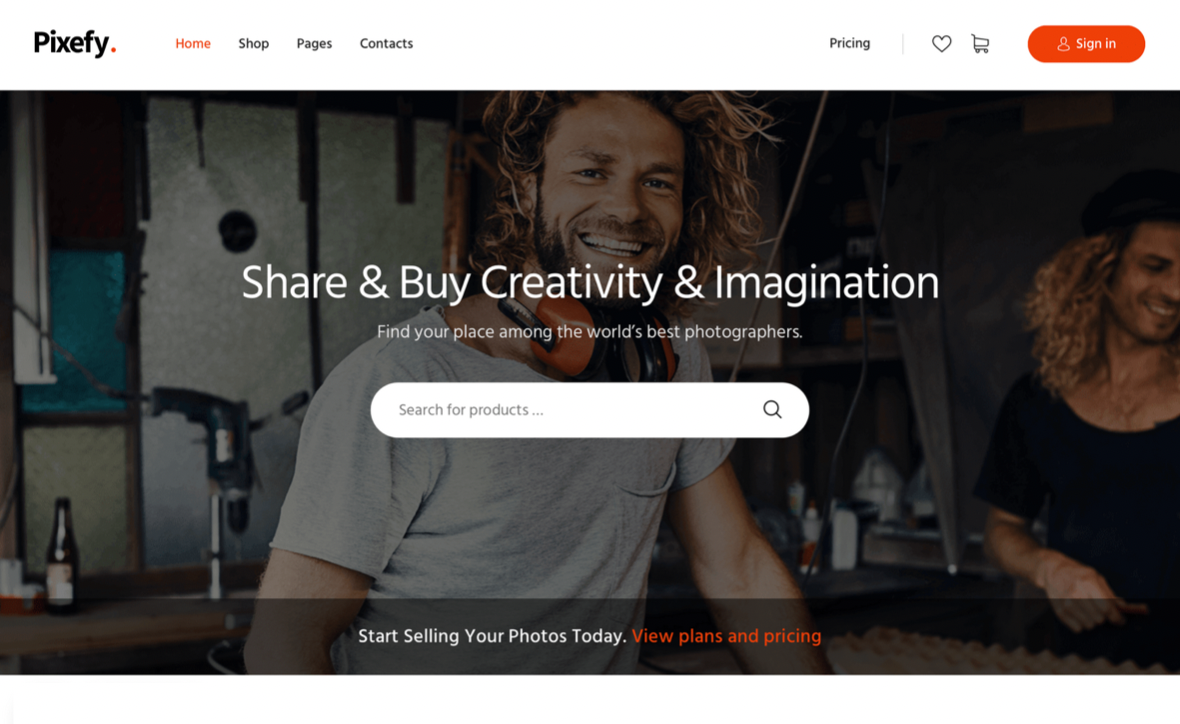 Finally, Pixefy is a modern WooCommerce theme perfect for selling stock photos and your own photography. Although it's geared toward photography, the theme also comes with demo sites for video and audio marketplaces.
Furthermore, Pixefy is a beginner-friendly theme since it has one-click installation and sample pages that you can customize to your needs. The theme is also compatible with plugins such as Revolution Slider and Essential Grid, so you can display your digital downloads in attractive formats and encourage customers to buy them.
Pricing: A regular license for Pixefy costs $69.
Conclusion
Having the right theme for your WooCommerce store is essential. No matter what you're selling, your website needs to be stylish, fit your brand, and be responsive. Fortunately, if you're selling digital downloads, several specialist themes are available.
To review, here are five of the best WooCommerce themes for selling digital downloads:
Do you have any questions about choosing a WooCommerce theme for digital downloads? Let us know in the comments section below!
Featured image source: Unsplash