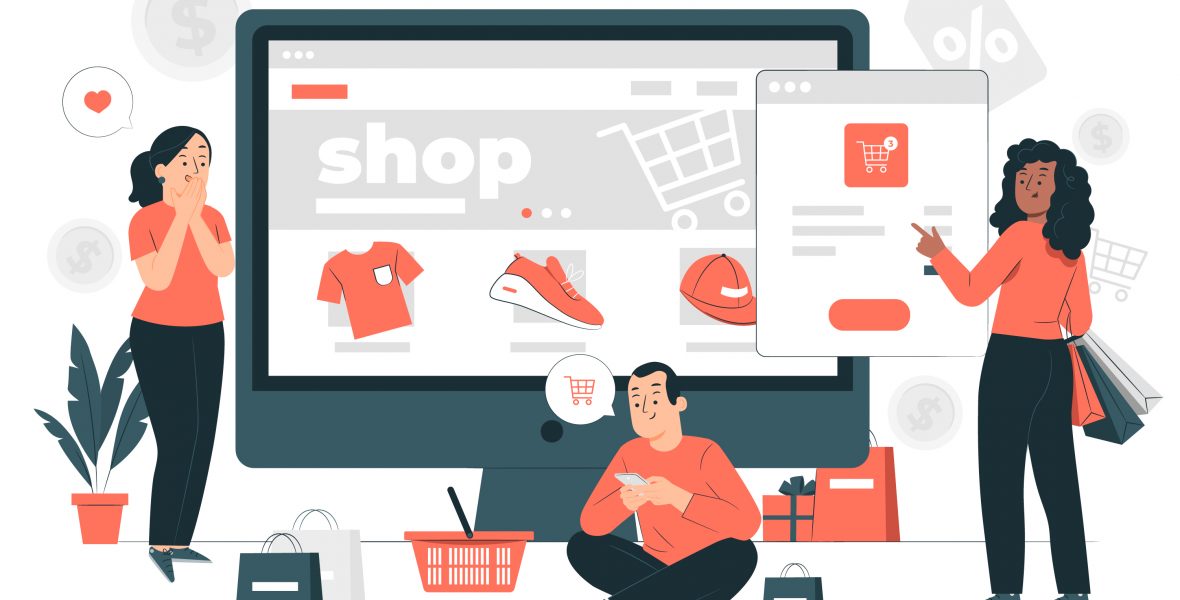 Cross-selling has long been one of the most effective ways for eCommerce stores to increase revenue. Cross-selling is commonly used by online giants such as Amazon, which reports that it accounts for 35% of their revenue.
So, how do you cross-sell with WooCommerce? What are the best practices for cross-selling in WooCommerce?
As a result, in this article, we'll give you a comprehensive approach to utilizing cross-sell in WooCommerce.
What are Cross-Sells or Cross-Selling?
First and foremost, let's define cross-selling.
Cross-selling discovers complementary requirements that can be satisfied by finding an item to go with it! It is an excellent technique to improve sales by promoting things in the cart depending on what is currently being purchased.
You've probably been cross-sold to if you've ever shopped on Amazon.com. When you're at the checkout, you'll notice a blurb that says, "People who bought this item also bought these." This is an example of cross-selling.
When cross-selling, you look at the things a customer is purchasing and offer to sell them a similar product to go with it.
Cross-selling causes a domino effect, in which one product purchase leads to another, and then another, and so on.
What is Upselling?
Upselling is a popular sales tactic in which a seller urges a consumer to buy a more expensive product or upgrade to a premium version of the item in question.
Upselling can be one of the most efficient strategies to increase revenue, but it must be done in a natural and non-pushy manner.
Benefits of using WooCommerce Cross Sells
Increases product visibility
With the right plugin, you may show customers a variety of products at various phases of the customer's journey.
As a result, it increases product exposure throughout your WooCommerce store.
Boosts profits
Cross-selling/upselling aims to increase average order value with a small investment. As a result, an increase in average order value has a direct impact on the profit ratio.
Increases the average order value
When you recommend relevant products to your customers, they may purchase them in addition to what they are already purchasing. As a result, they spend more money than they anticipated. Ultimately, such cross-sells in WooCommerce result in an increase in average order value.
Increases customer lifetime value
You spend less money converting an existing customer via WooCommerce upsell cross-sell strategies and that same customer continues to purchase from you for longer. Thus, it increases the customer's lifetime value.
Types of cross-sells offers
Enjoy high-performance cross-sells with a WooCommerce side cart plugin
The Floating Cart is a premium side cart plugin that helps boost conversions for your eCommerce businesses. It has advanced cross-selling features included out of the box. It helps increase sales by offering suggestions that customers can get, along with the product they are already considering purchasing. It works by analyzing customer behavior and maximizes profitability for your business automatically.
Additionally, you might find this article useful to understand how the Floating Cart for WooCommerce plugin may help boost conversions.
Related products
Advantages of displaying related products:
Cross-sell offers on the WooCommerce-related products section function as reminders for customers who might be losing out on the relevant products which are on great offers if they buy the primary product.
Customers will begin to trust your business more when they experience customization here.
The average order value will also increase significantly.
Complementary products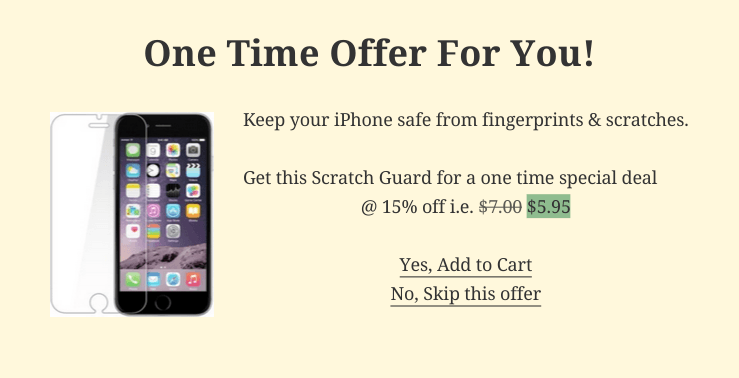 Advantages of displaying complementary products:
Customers need such products; hence, it generates immediate sales for the main product.
The inventory is selling out faster.
BOGO (Buy one get one free) offer
BOGO offers advantages:
Cross-selling and BOGO offers make it easier to get rid of less desired inventory.
BOGO offers to specialize in making money rather than losing money on stored goods through significant discounts.
Frequently bought together

Recommend products that are frequently bought together to improve the order value and save time looking for and adding those items individuals to the cart.
Follow-up on successful cross-sells
Each customer who accepts your product recommendation and opts for a cross-sell has a high chance of becoming a loyal customer. To ensure this, follow up on their purchase by sending them an email politely asking for a review, rating, or recommendation, inviting them to subscribe, and pointing out how much their satisfaction means to you.
Encourage customer loyalty by rewarding it – provide a special coupon, discount code, or a free product to the customers who accepted your recommendations. By doing so, you are establishing a relationship with your customer and boosting the likelihood that they will repeat the purchase and trust your recommendations in the future as well.
Send personalized emails
If a customer views a product online, they are likely to purchase the item sooner or later. It is critical to follow up with the customer immediately after viewing a product in order to persuade them to purchase from your website.
Every email you sent to a customer is a chance to close a deal. For a higher click-through rate, keep email personalized and include relevant images or happy customer testimonials. Ask customers to sign up or subscribe to receive relevant offers and discounts.
Cross-sell top-selling items
Cross-selling is primarily a one-time opportunity to promote a product to a customer each time they make a purchase, and as the saying goes, the first impression is always the last. It is important to select the correct product to cross-sell, selecting top-selling products boosts the likelihood of purchase because people tend to like and approve of what the majority of people like and approve of.
It is also critical to select a top-selling product that is linked to the product that the customer is interested in acquiring. For example, if the individual is purchasing a TV, it is advisable to cross-sell a top-selling home theatre system for a better experience.
Add cross-sell options on the cart page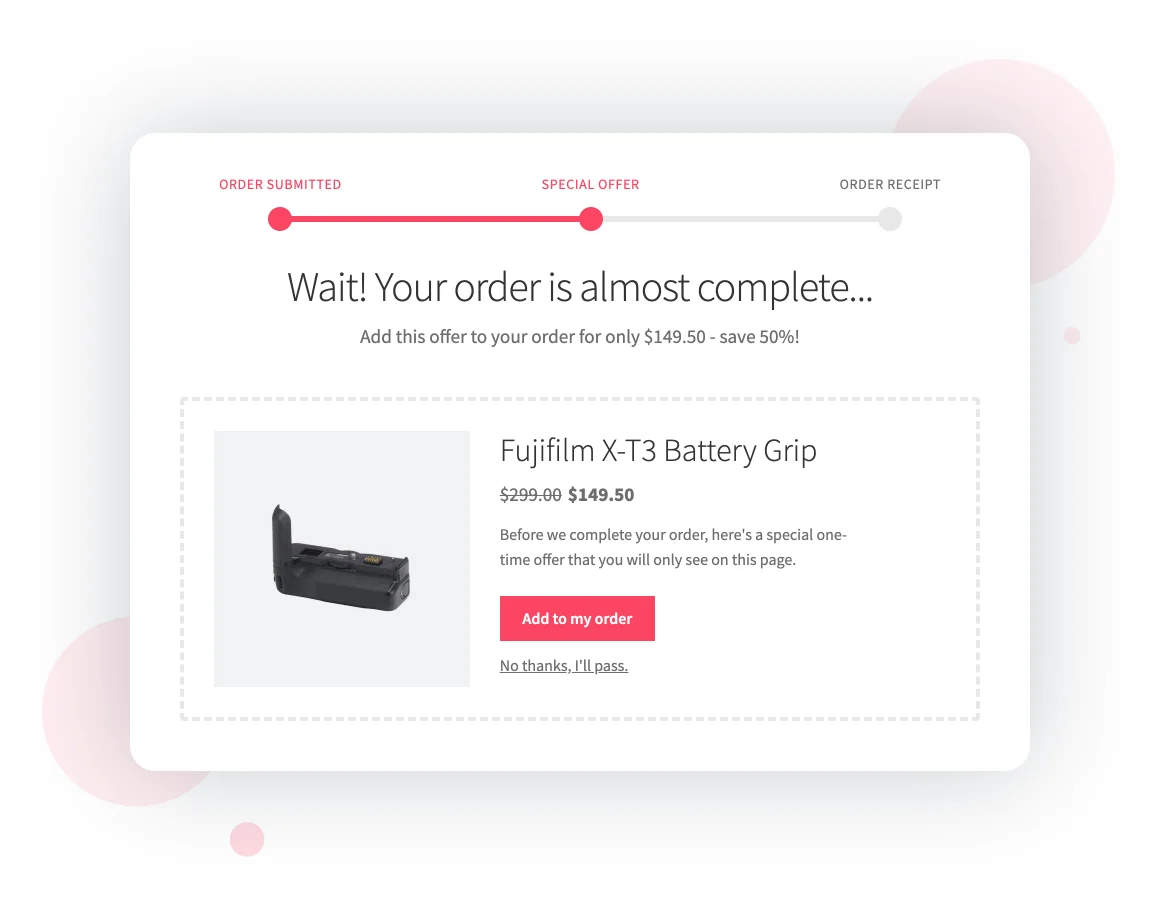 You can upsell and cross-sell products on the cart page. You could try FOMO (Fear of Missing Out) offerings here. Such deals tend to improve the likelihood of a higher-order value.
Final Words
When it comes to having a successful e-commerce business, you must work hard to convert every visitor into a sale. And then focus on improving the average order value across all of your sales. Cross-selling and upselling methods can assist you in getting the most out of each customer.
Cross-selling is one of the oldest and most effective revenue-boosting strategies. We hope that this definitive guide to using cross-sell in WooCommerce provides you with a wealth of relevant information and assists you in successfully using this approach.
If you have any comments or questions, feel free to leave them in the section below. Thank you for your time!