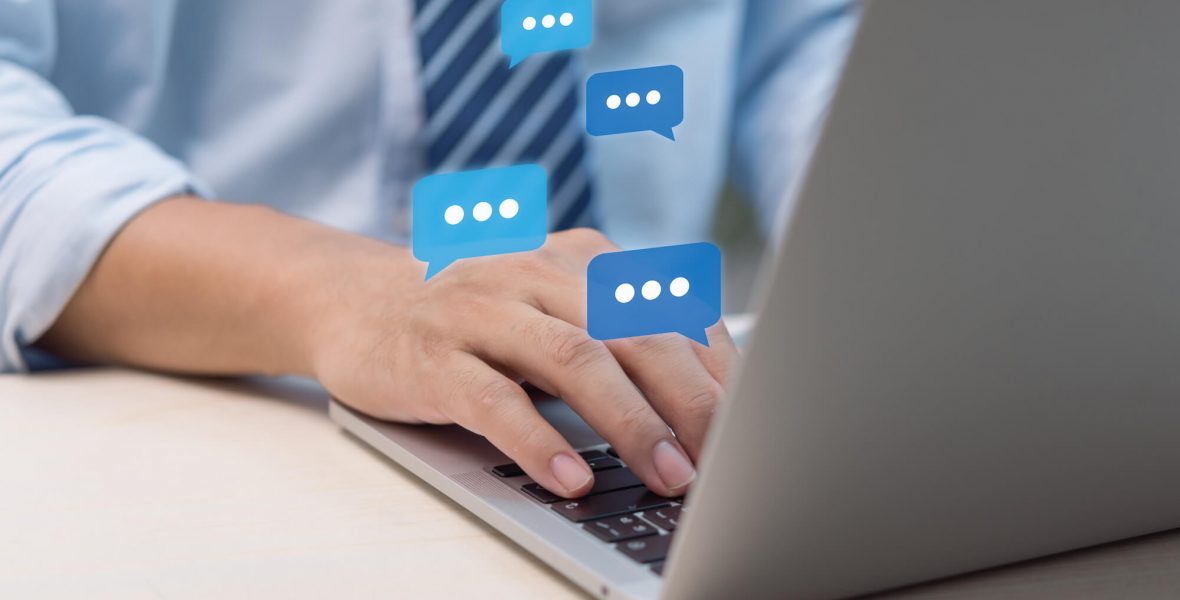 If you run an e-commerce website, you might find it difficult to keep up with customer expectations. Providing instant responses and quick answers to your clients' problems and questions is crucial to staying ahead of the competition.
Fortunately, a live chat box can help you automate this aspect of your WooCommerce site. This tool enables you to increase customer satisfaction without augmenting costs. Plus, being able to quickly answer requests can be an effective way to boost sales.
In this post, we'll go over the benefits of using live chat on your e-commerce site. Then, we'll discuss some popular plugin options and show you how to set up live chat in WooCommerce. Let's dive in!
The Benefits of Using Live Chat on Your Website
Live chat technology refers to a customer service solution that enables businesses to communicate with visitors through instant messaging. Many e-commerce sites use it to interact with their customers and help them troubleshoot issues in real-time: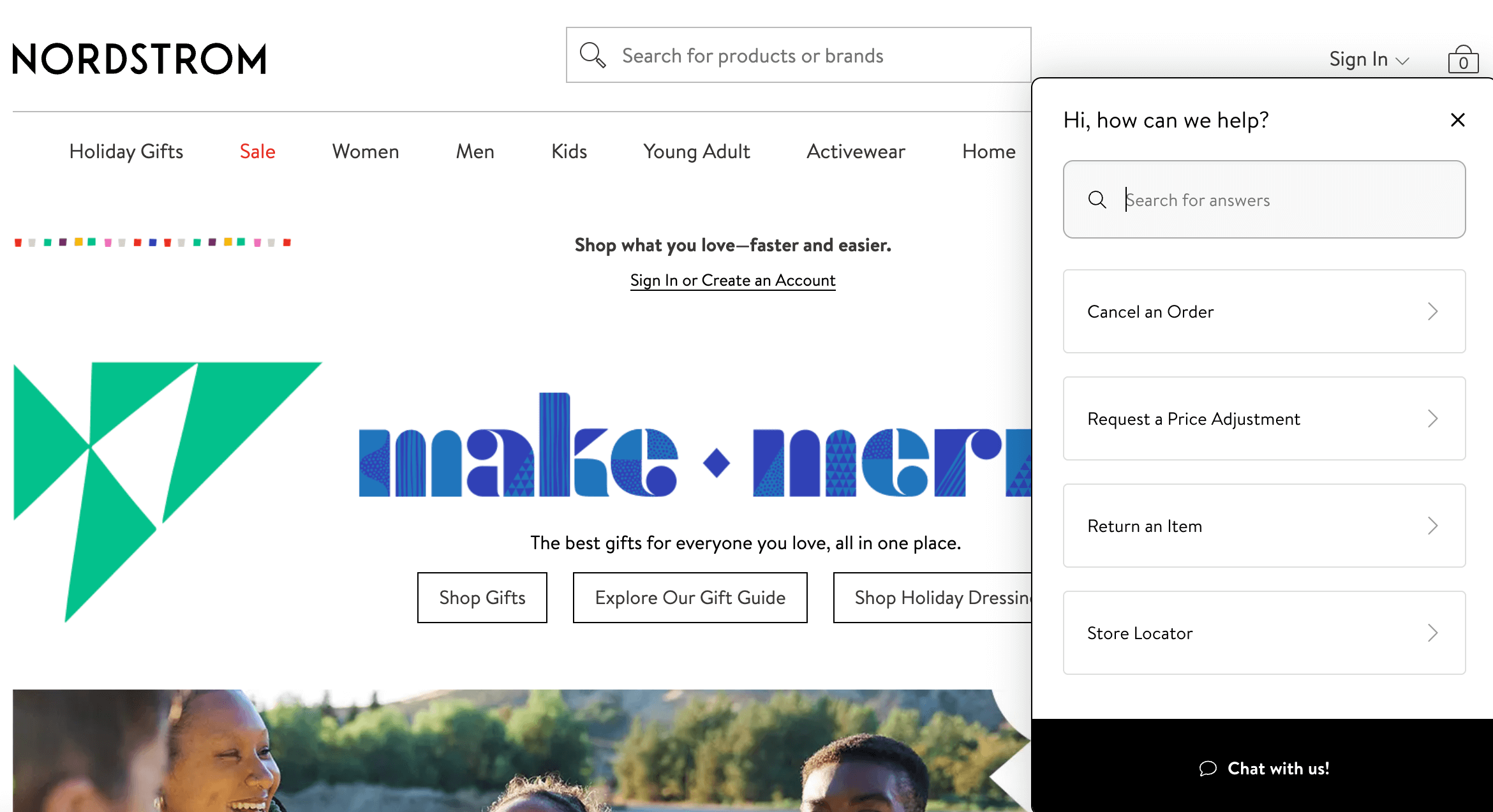 Installing a live chat plugin can make your job easier by automating communication. Other advantages include:
Increased sales and conversions
More interaction with customers
Reduced costs due to automated tasks
Customer support is a vital aspect of your WooCommerce store. A live chat box can help you provide this service without creating extra work for your team.
3 Best Live Chat Plugins for Your WooCommerce Store
Now that you know the benefits of live chat, it's time to take a look at some tools that can help you implement it. Here are three live chat plugins that you can install on your WooCommerce website.

WP Live Chat by 3CX is a platform that lets you connect with your website visitors. It offers many means of communication, such as integrated voice, video, and team collaboration tools. Its quick response feature helps you provide speedy replies to frequently asked questions.
Key features:
Switch from chat to call.
Forward chats to relevant team members.
Answer calls, live chats, SMS, and more from one dashboard.
Price: This plugin is free.

Tidio is a digital communication tool for WooCommerce businesses. It is an easy-to-use plugin that offers live chat support, as well as chatbot and email marketing services.
With this plugin, you can customize different elements of the chat widget so that it aligns with your branding. The widget is fully mobile-friendly, meaning customers can reach out to you from any device.
Key features:
Integrates with Google Analytics, PrestaShop, and BigCommerce
Lets you set a "do not disturb" period for when you're not available to chat
Records web visitors so you can use data for your marketing plan
Pricing: Free, with paid plans starting at $18 per month.

LiveChat is a dynamic plugin that provides proactive chat invitations and lets you send automatic personalized messages to users. It also enables you to set predefined criteria, such as the number of pages visited or the amount of time spent on your website.
When a visitor meets the set criteria, it will trigger the chat box to appear. You can also add the chat widget to any page on your site, including your checkout page.
Key features:
Integrates with many popular third-party services, including Mailchimp, Salesforce, and HubSpot CRM
Can hold multiple chat sessions at the same time
Lets you send files through the chat window
Price: Premium plans start at $20 per month when billed annually. You can try out the tool with a 14-day free trial.
How to Add Live Chat to Your WooCommerce Store
Adding live chat to your website is relatively simple. If you've ever installed WooCommerce plugins before, you know how easy the process can be.
For this tutorial, we'll be using the WP Live Chat by 3CX plugin, as it's free and user-friendly. To get started, go to your WordPress dashboard and navigate to the Plugins tab: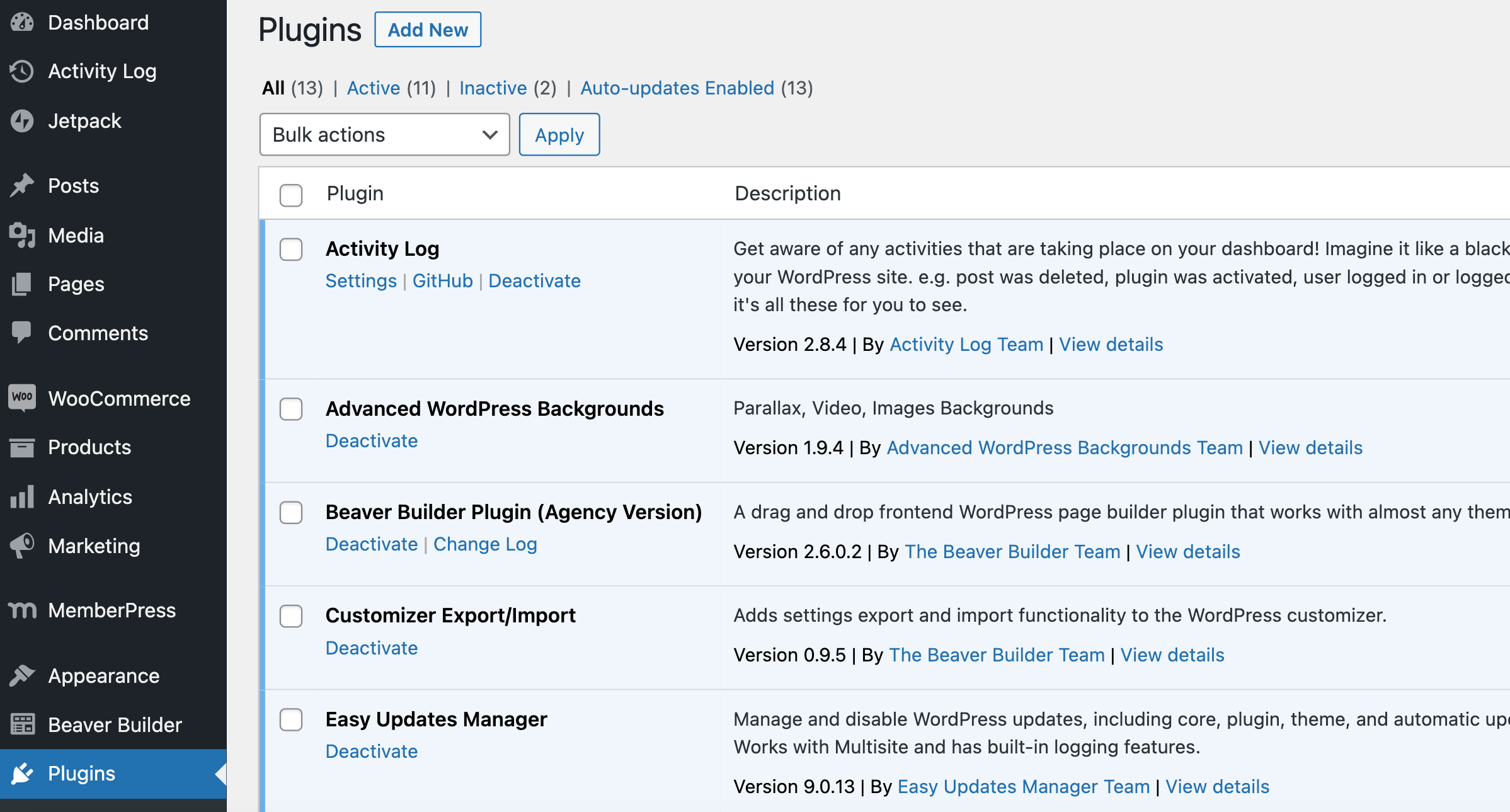 Click on Add New at the top left of the page. In the search box, type in "3CX Free Live Chat" to find the plugin: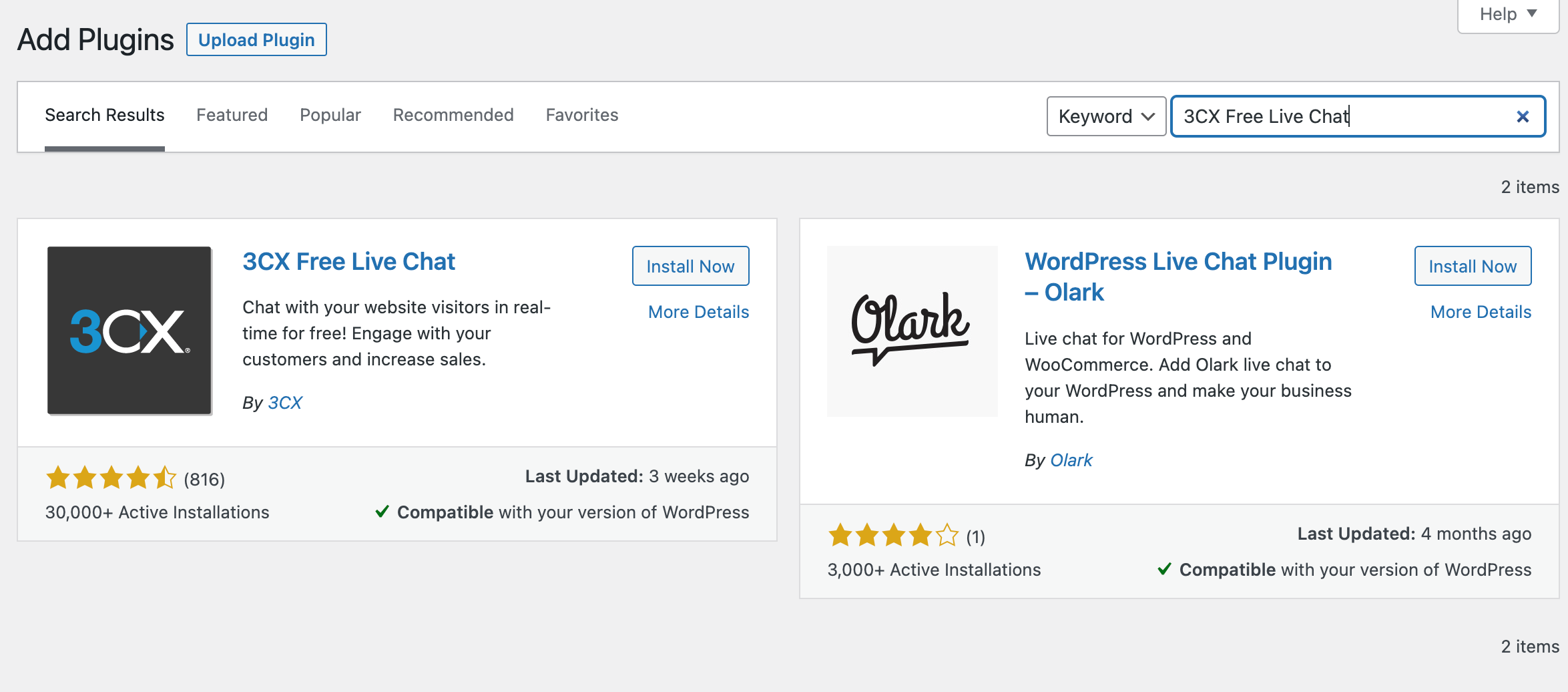 Click on Install Now and Activate to add the tool to your WordPress site. The plugin should now show up in your dashboard menu. Click on it to navigate to the settings: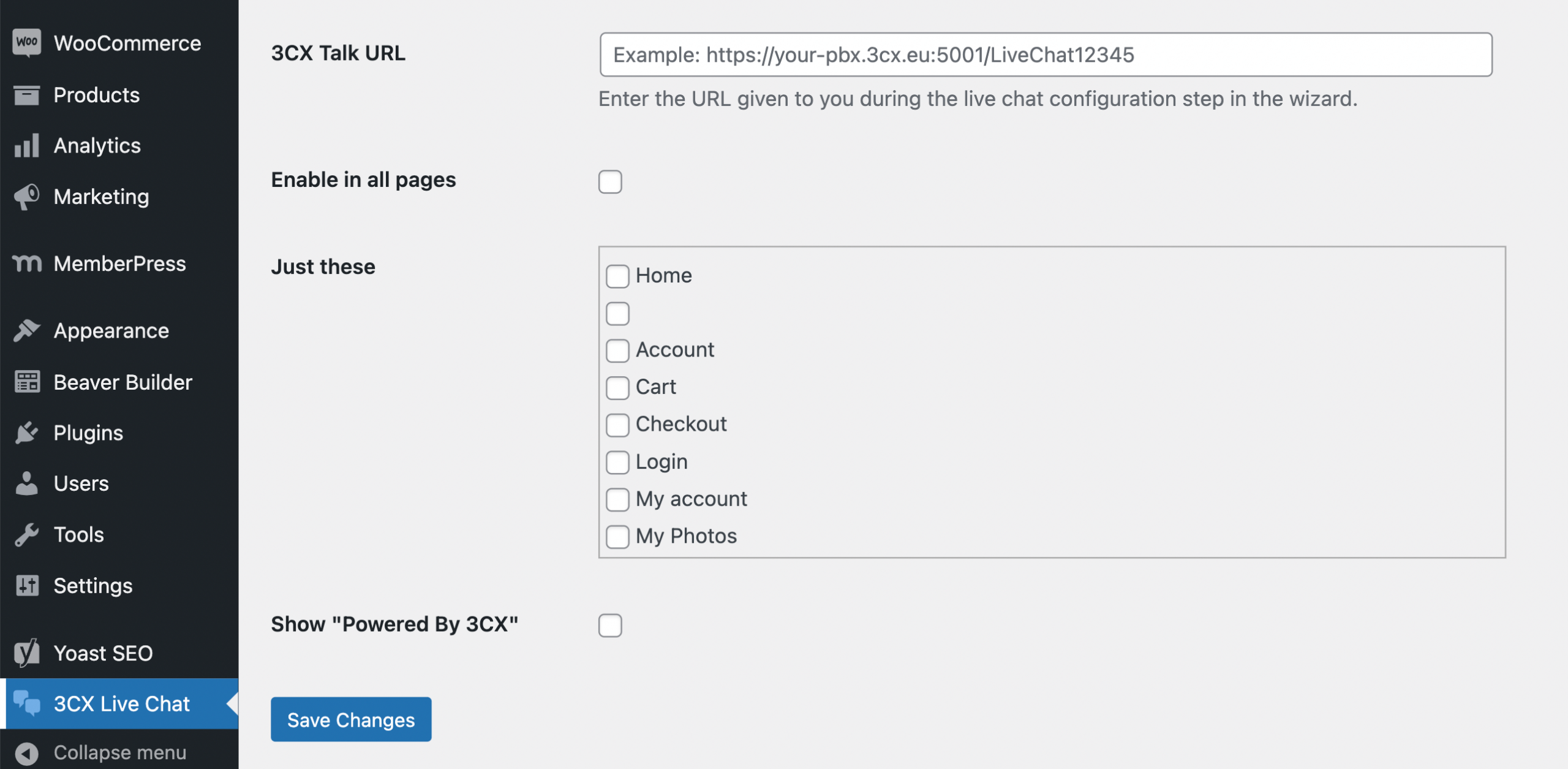 On this page, you'll see steps to activate live chat on your website. First, you'll need to click on the provided link to set up a new account:

After you've filled out the required information, you'll have access to the 3CX dashboard: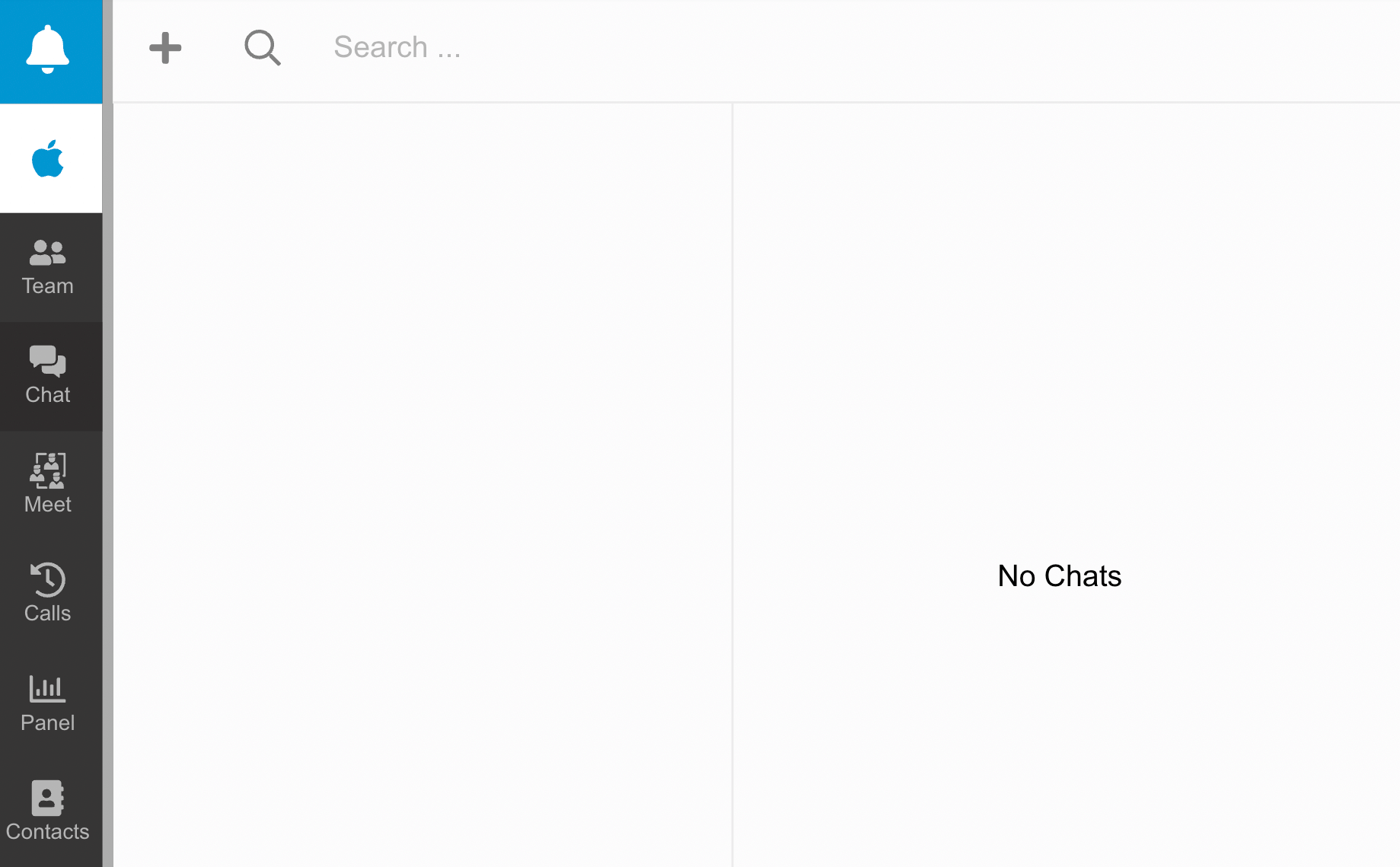 You'll also get a unique URL during the signup process. You can enter it into the 3CX Talk URL field in the plugin settings: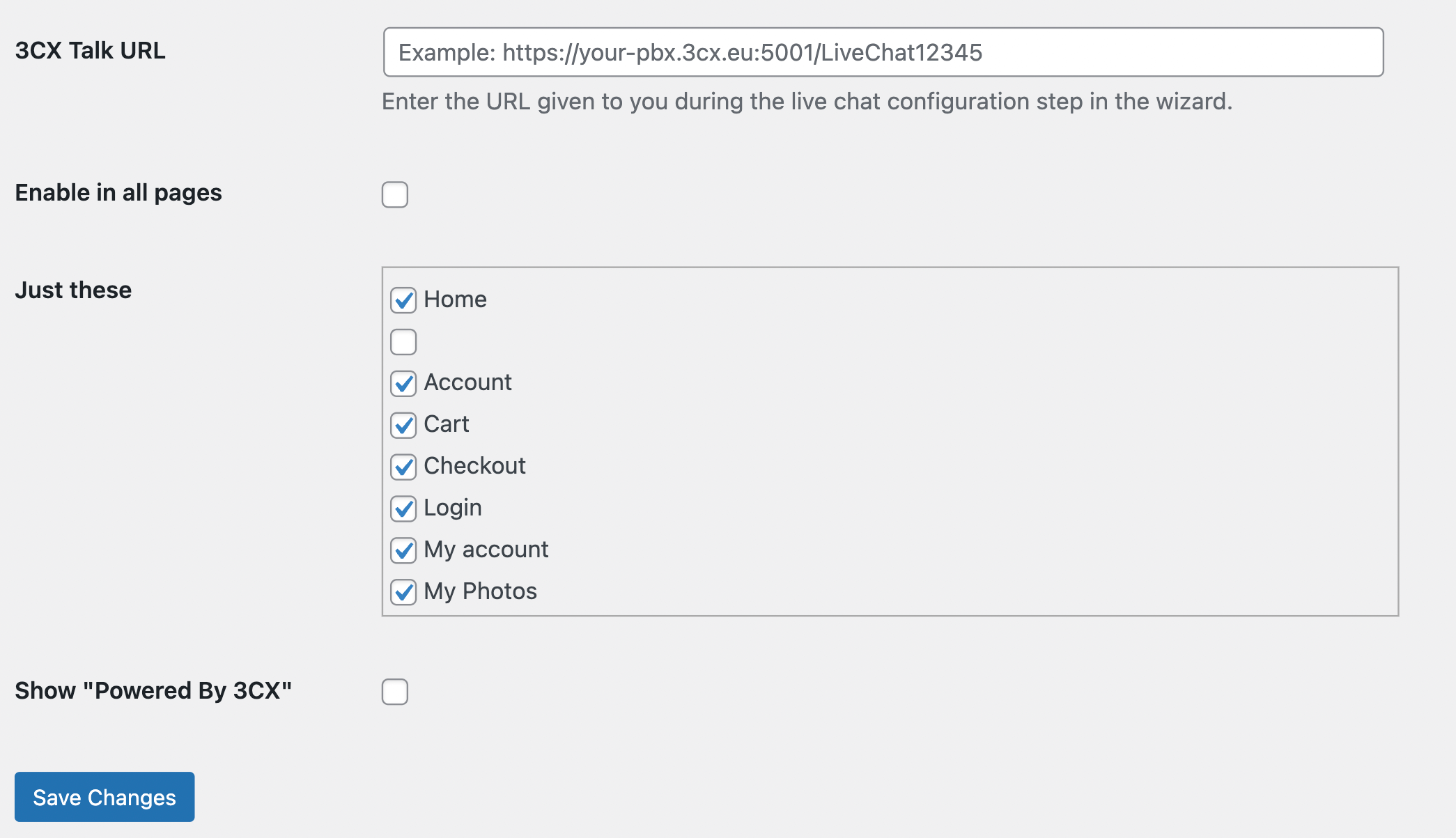 Then, you can select which pages you want your chat box to appear on. When you're ready, hit Save Changes.
That's it – you've just added live chat to your site! You can now test this new feature to make sure it's working properly.
Conclusion
It can be challenging to boost customer interaction on your WooCommerce store. A live chat plugin can help improve your site's UX and take extra tasks off your plate. This allows you to focus on other areas of your business.
To recap, here are three live chat plugins for your WooCommerce store:
WP Live Chat by 3CX: a free plugin that provides automated responses for your site visitors.
Tidio: a digital communication tool that lets you customize your chat widget.
LiveChat: a powerful plugin that enables you to send personalized messages to users.
Do you have any questions about adding live chat to your WooCommerce store? Let us know in the comments section below!
Image credit: Vecteezy.