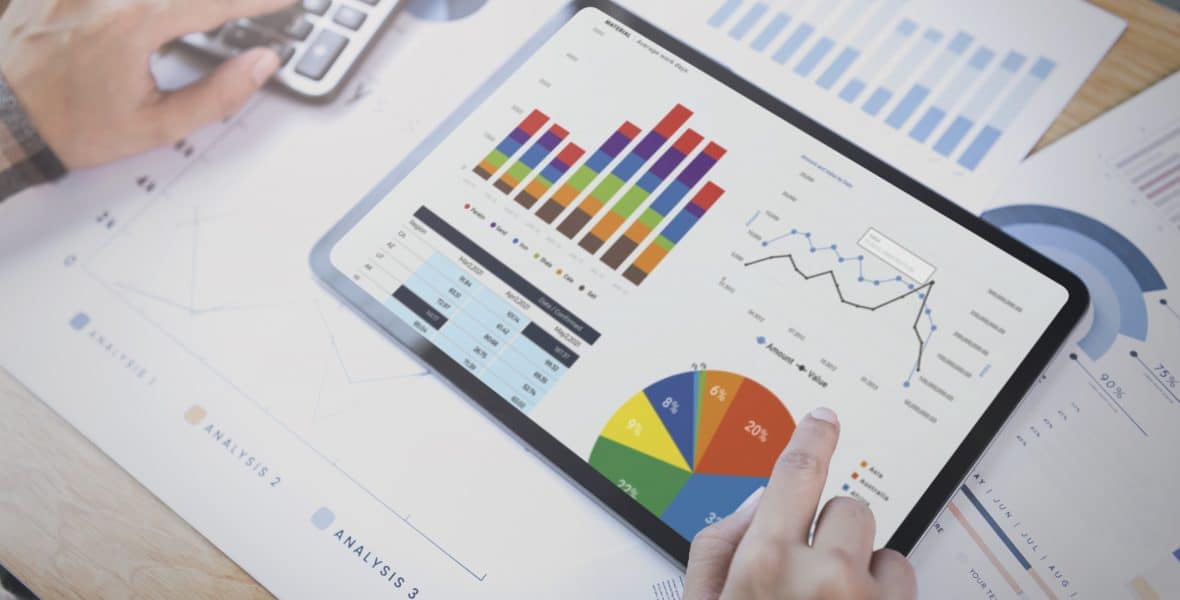 Having trouble getting people to read your blog? Every business owner who has ever had a blog has felt the frustration of attempting to get readers. Though we'd all prefer it if readers just came to us, the fact is that building an audience requires some effort. If you're looking for tried-and-tested methods for driving traffic to your blog, you've come to the right place.
It's easy to become discouraged and give up on blogging, but once you see the results, you'll realize that your blog can have a tremendous impact on your business. Don't worry, you don't have to be a marketing guru to successfully promote your blog. You can easily drive more traffic to your blog by using some of the proven best practices.
In this article, I have discussed 15 proven strategies that you can implement right away to increase your blog traffic.
Why does the 'right kind of traffic' matter for your website?
Before we go into specific techniques to improve traffic to your website, there's something that every business owner needs to know. More traffic does not always get you what you want.
Therefore, your ultimate goal should be to attract targeted traffic, which is precisely what all the strategies mentioned in this article will help you to achieve. Knowing what you want readers to do after they get on your blog is a significant part of it. It's one thing to want more traffic, but there needs to be a purpose for it.
When you know exactly what you want visitors to do on your blog, you can optimize it to increase the probability that it will happen – small changes may make a significant impact on conversions.
Strategies to increase traffic to your blog
Find the right WordPress theme

The perfect WordPress theme is important for the aura of your website while also helping to provide the desired user experience. You need to ensure that your chosen WordPress theme is not sluggish – that's what will rapidly drive your visitors away and negatively impact your bounce rate.

Since choosing the right WordPress theme results in higher rankings, which leads to more organic traffic and leads, you should ensure that you have picked a WordPress theme that is well-suited to your project.

One of the themes we highly recommend is GoodNews since it is the ultimate blog / magazine WordPress theme built for anyone looking to present written content with a few images, such as a versatile blog or a newspaper. The theme is retina compatible and resizes smoothly across all devices to provide your blog's visitors with a pleasant viewing experience.

With GoodNews, you will be able to create your own layouts by dragging and dropping ready-made widgets. It also supports oEmbed, which allows you to embed material from many providers, such as YouTube and Vimeo videos.

The theme also supports the BuddyPress plugin which makes your website more engaging and encourages visitors to return to it more often.

Simply click here to read more about the GoodNews theme.


Find the perfect writer for your blog

Writing excellent content is crucial to getting your blog recognized – and drawing a lot of traffic to it. This content will be even better if the person writing is passionate about the subject matter and has the skill to make the blog more engaging.

It might even be the case that you are not the best at writing engaging content or you do not have the time to blog. If any of these statements sound true, then you should consider hiring a professional writer who is capable of producing exceptional blog content.

The perfect writer must let their personality shine through the blog because readers often relate to the blog's author and their tone of voice. Readers who develop a connection with the writer will often be more inclined to return to your blog regularly, or even share the material of the blog more willingly.


Determine your target audience.

While you may be interested in exotic vacations, sea life, or Formula 1, it may not be what your target audience and visitors want to read and the message you want to impart either. The importance of identifying your target audience is that it gives you clarity about the type of content and tone of voice to use on your blog.

Once you have identified your niche, it will be simpler to create content that connects with your target audience. Thankfully, there are plugins like Adoric and several others that help segment your audience and target them with customized marketing campaigns.


Ensure you're matching search intent

To generate content that fits search intent, start by researching keywords and search queries. One of the most common SEO tools that you can use to uncover a list of search keyboards that drive visitors to your website is Semrush. Alternatively, you can also go to Google.com and enter a search phrase that you believe people will use to reach your website.

In addition to this, to rank high on Google and gain valuable search traffic, you must generate content that is relevant to the visitors' search intent. This implies you must determine:


What sort of content to create – Content types include a blog post, a product, a category, a landing page, and a video.
The type of format your post will have – Content format mostly pertains to blog posts, which are often how-to's, reviews, news stories, listicles, etc.
The angle of your content – This is your article's selling point. If you are successful in writing a blog post about the target keyword while also providing exciting information to your readers, you are already one step closer to success.



Use more visuals

Humans are typically visually inclined beings. In other words, humans find visuals more appealing than text.

Therefore, adding images and videos to your blog might draw more visitors to your website and retain their attention for an extended period of time. This is because visual graphics reduce the monotony of texts and make it easier for your readers to comprehend you without reading every single word.


Write click-worthy headlines

The published blog's success or failure is greatly determined by the headlines. It is important that your headlines are engaging enough to capture the readers' attention and increase click-through rates. The headline is primarily the deciding factor regarding whether readers choose to read your blog post or not.

But, how can you come up with catchy headlines that get more clicks?

These are the fundamental components of an effective headline:


An effective headline elicits an emotional response, such as surprise, shock, joy, curiosity, and so on.
It should provide extra value or reward.
The headline should promote the content by including target keywords.



Build Links

Linking to previous blog posts is crucial since it greatly helps with SEO.

Here's why internal linking is useful:


Internal links help Google comprehend the context and relationship between different blogs and content on your website. This information is then used as ranking signals.
When internal links are placed strategically, they can assist in boosting click-through rates and page views.
Since it is more difficult to ask third-party websites to link to your previous blog posts, it is a good idea to build internal links on your own website.



Optimize the blog's loading time

Everyone hates waiting for a website to load. Readers will simply leave the website if it takes too long to load.

According to Google, website speed and page load time are crucial ranking factors. One of the first things you can do to ensure your website loads quickly is to optimize your images on the blog.

While page loading times are an important crucial ranking factor for search engines, it is only a small component of their algorithm so it could potentially increase traffic slightly not significantly.

The main advantage of a fast website is that it enhances the user experience so the readers will be more likely to return to your website in the future.


Promote through social media

Having an active social presence, whether personal or corporate, is a simple and efficient approach to increasing traffic to your blog. Through social media, you can interact with potential readers as it allows you to boost your blog's followership.

One of the strategies to use on social media is using eye-catching captions and hashtags to increase your reach. Social media can become some of your top traffic sources if you invest time in nurturing your networks and sharing outstanding content.


Encourage social sharing

Use social media to your advantage because it has become one of the fastest ways to share information globally. It is important to make it simple for your readers to share your blog content. At the top and bottom of your blog posts, add social sharing icons for Twitter, LinkedIn, and other major social networks.


Create a clutter-free site design

Bad website design prevents people from spending more time on your blog, lowering pageviews. A well-designed, user-friendly website can significantly improve your users' experience. People engage more and better with websites that provide a positive user experience. Luckily, WordPress has a plethora of pre-designed website themes you can use to create an appealing website.


Use email marketing

If you're looking to improve traffic to your blog, start with growing your email list. Email marketing is an excellent approach to establishing a personal connection with your readers. Decide what type of marketing campaign works best for your readers and start building your email list.

The first step in mastering your blog email marketing is to include a newsletter sign-up widget in your posts and on your site, which is one of the most effective methods to keep your readers interested in the work you're doing.


Encourage comments and discussions

Encourage readers to leave comments at the bottom of your blog.

Here's why that might be beneficial:


It increases the amount of keyword-rich content on your website.
As discussions take place in the comments section, it might assist bring back visitors to the blog.
Some search engine optimization specialists feel that Google preferentially considers blog articles that generate a lot of comments and discussion over those that don't have any comments — presumably because it boosts 'dwell time' on the post.



Publish long-form content

According to research, long-form content outperforms shorter-length posts. There are a few reasons why long-form content can help your blog rank higher in search results:


Firstly, long-form content will include more keyboards – thus, more likely to appear in search results for 'long-tail' keywords.
Secondly, the in-depth quality of a long blog post is more likely to answer the reader's query or resolve their concern.
Lastly, long-form content keeps readers engaged for a longer period of time, boosting 'dwell time' on your blog post.



Despite the fact that long-form blogs attract more readers, it is vital not to write content that is way too long, since quality is crucial when writing content for blog posts.


Use keywords

One of the simplest ways to increase traffic to your website is to guarantee that each page has a keyword strategy. Select one key phrase for each blog post that you think readers will use to find that blog post. Additionally, use that particular phrase in the post's title, the page's headline, at least twice within the content of the blog post, in one of the page's featured images, as well as part of the page link. The keyword emphasis helps Google in understanding what the
Bottom Line
Keep in mind that increasing the traffic to your site requires time and effort, and it will not happen overnight. The good news is that you can accomplish this by employing the strategies we've shared with you.